Found this article that was written by a member of The Memphis Tour team and gives a very insightful view of Guy Sebastian and the legendary Soul musicians that supported him on his Australian sellout Tour!
The Idol Who Soul'd Out
By Michelle Wilding
Source:
Vibewire
He won our hearts on Idol with his trademark afro-hair. Five years on, Guy Sebastian is going global as he teams up with musical legends, The MGs who shaped soul music in the 1960's.
Guy Sebastian deserves more credit than the fuzzy, afro-haired original
Australian Idol
winner that most of us remember him for. He's partly responsible for breathing soul music into the lungs of our younger generation who were never exposed to the genre, and the hunger to hear more is creating a soul revolution across Australia.
I had the privilege to work on Guy's recent national tour as Assistant Tour Manager/Soul Lounge Manager and what I had come to ask myself was why weren't younger people listening to this music sooner? The beauty about soul music is that in true form, it was recorded in raw, one-take sessions without the technological enhancements that are prominent today. It's all soul, bearing the spirits of the musicians being recorded as a group. That sound is exactly what Guy has brought back. The sound of purity that will pull your heart strings or just make you want to get up and groove.
At only 26, Guy scored the unique opportunity to record an album over in Memphis in this same old-school format that our grandparents grew up listening to. Together with honourable Stax Record musicians The MGs who wrote, sung and played on the original soul hits like 'Knock on Wood', '(Sittin' on) the Dock of the Bay' and 'In the Midnight Hour' among the many others, Guy was able to reinterpret Memphis classics from the soul era and craft his triple platinum
The Memphis Album
in a rare, mostly one-take style where musicians record their instruments all at once on analogue tape. This was a real blessing for Guy, considering it is only a musicians dream to be able to do something like this.
"It's crazy!" exclaims Guy with his eyes lighting up. "It's pretty incredible first of all that I got The MGs on the album, and secondly that they're touring with me as my band". You can sense a vibe of awe, as he marvels about working with his childhood heroes.
Steve Cropper and Donald 'Duck' Dunn of The MGs (from Booker T. and the MGs) are world-class musicians who defined soul music in the 1960's, having recorded and played with them all. "These guys are legends," adds Guy. "I used to watch them on DVD, playing with Otis Redding. They used to hang out with Elvis, play with the Staple Singers, Sam and Dave, Eddie Floyd, Wilson Pickett. They use to write for Aretha Franklin". Now add Lester Snell to the band on keys who toured with Prince and Isaac Hayes, and you're bound to have nerves.
But despite his stunning vocal ability, Guy Sebastian who describes himself as "grounded in his roots" chooses to put his confidence in his music. He explains however that sometimes even the thought of recording and playing with musical legends like The MGs can get to you.
"Initially I thought I'd get to Memphis and freak out. I thought I was going to feel so inadequate, but I got there and something grabbed hold of me and I just knew this was my arena," says Guy. "If I am going to shine in any arena, it is going to be blues and soul."
It didn't take long for Guy to lose the nerves and win over the ears of his heroes. The MGs guitarist Steve Cropper who
Mojo Magazine
named the greatest living guitar player (second all time behind Jimi Hendrix) says Guy was "a dream to work with". At Wollongong's Soul Lounge - a special pre-show Q&A for fans - Cropper tells the audience that the world needs to be re-educated on soul music and Guy Sebastian is the person to do it.
"We've got to educate these young kids about real music that comes from the heart and comes from the soul, not just manufactured by some computer somewhere. There's a lot of great records, but there's not a lot of great performances. On stage they sound awful. You take that computer away and these people can't sing Happy Birthday." He looks over to Guy and adds "but this man can sing anything, anywhere" while patting his back.
It certainly takes a lot of sensitivity and heart to be able to do what Guy does. The MGs drumming tsunami Steve Potts believes it is not only Guy's musical talent that's important, but his ability to sing from the heart with feeling that makes him so great at singing soul music. "Once you learn the basics of soul, you will play with a groove," he explains. "Guy recorded with this groove and he toured with it. He sings soul music like he was here (in Memphis) back then. A lot of the songs were one takes because of the way he sings". After a slight pause he looks me in the eye and emphasises "his spirit was there… in one take".
The incredible thing about Guy is that he doesn't just have a voice; he has the talent to do a first take. Guy's back up vocalist of five years, Gary Pinto (who also fronts soul group CDB), reaffirms that Guy has what it takes to record with a band all at once in the same room. "Not many artists have the vocal ability to record this way, and with a voice as good as his, Guy does," he says.
It is so easy to conjure that when someone has an enormous musical gift like this you would literally expect their head to explode, but Guy Sebastian contradicts that stereotype. Curry Weber of Ardent Studios who engineered
The Memphis Album
had this assumption when he first viewed Guy Sebastian's Myspace page, thinking another "cookie cutter pop singer" who had done so well would have an air of "I'm better than you" around him.
"I was expecting arrogance," says Curry. "This was certainly not the case with Guy. He was down to earth, patient, sincere and appreciative. As an artist, he is certainly focused. Sometimes he was driving for perfection, other times he knew the feeling and emotion of the track was more important than the actual 'perfect' notes or melodies".
Guy's goal was to capture moments when recording, as opposed to being perfect. "Nowadays people build up a track; they build up a song generally in stages and they're fancy about it," says Guy. "You take away the spontaneity of music".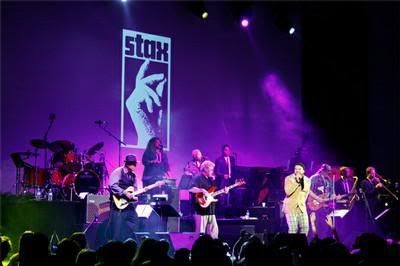 In the end Guy said that he was really proud of the way the album came out. "We recorded it pretty much live. We all went into the same room and hit 'Record'. There wasn't much room for error. You had to nail the whole take. The MG's were incredible, in one word. It was just a lesson for me in music".
Going over to record in Memphis with The MGs as well as touring with them back home in Australia "helped me establish who I am and what I do best, which is soul music," says Guy.
"It's helped define the next album, which I've done most of the writing for already. I've written some of the best songs I reckon I've ever written; really funky and really fun".
The secret about Guy is that most people just don't know how good he is until they actually see him live. He has this 'effortlessly' appearing on stage presence that's on fire, and I had come to realise that in reality there is nothing music-wise that Guy Sebastian can't do. With the anticipation to go global, The Memphis Album will be released in the US within the first quarter of 2009. This is the start of a soul revolution in the making, as Guy struts his soul and shares his voice with the world.
Source:
Vibewire